Karaoke Madness!
One night we got a private room for karaoke.
(not my pictures - I stole them from a bunch of other people!)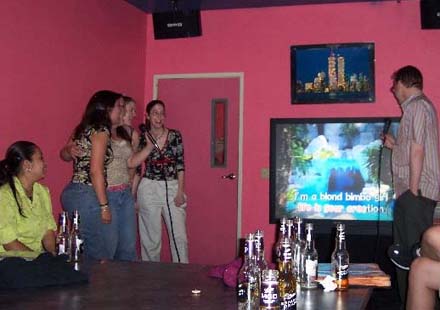 Come on Barbie, Let's go party!


We Are The Barbie Army.
---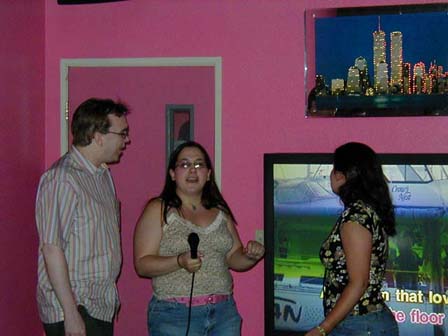 You gotta have Faith.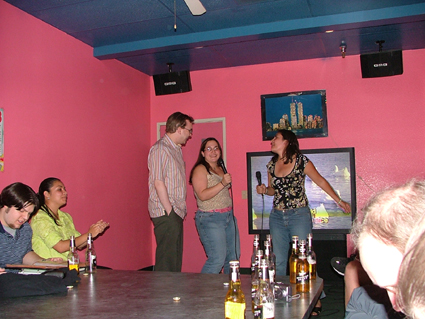 Faith-a Faith-a Faith-a!
---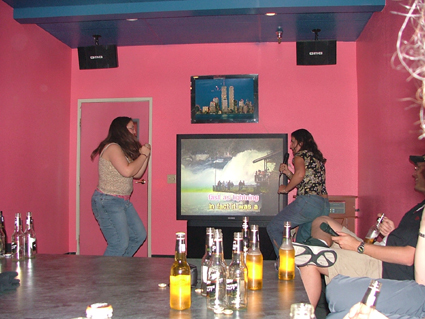 Everybody was kung-fu fightin'. Well, Angela & Christine were.
---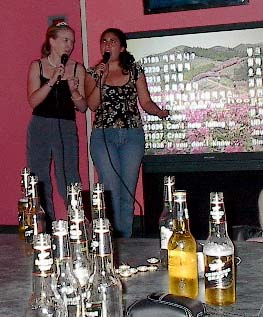 Baby Got back, acapella.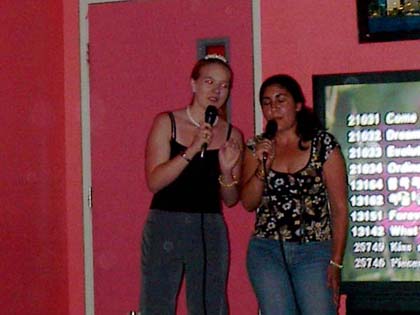 Pretty serious expression for Sir Mix-A-Lot.
baby got Back